We're all about teaching skills that people can
use to grow themselves and their careers.
Our Mission
Our philosophy has always been to build partnerships with our customers. We strive to deliver a world-class service in developing people to make individuals and businesses more productive and efficient.
Our Vision
Having been in the supply chain and operations management training business since 2000, we understand what you need to know to get ahead in your career. We offer a wide range of globally recognized certifications that will set you up to become a global supply chain leader.
Our Story
It all started with a broken supply chain. Our Managing Director, Greta Froise, says, "I was involved in ERP installations and support, and came to realise that no system can run effectively without a solid knowledge base of operations and supply chain management. It intrigued me and got me started on a path which led to active involvement in the supply chain industry."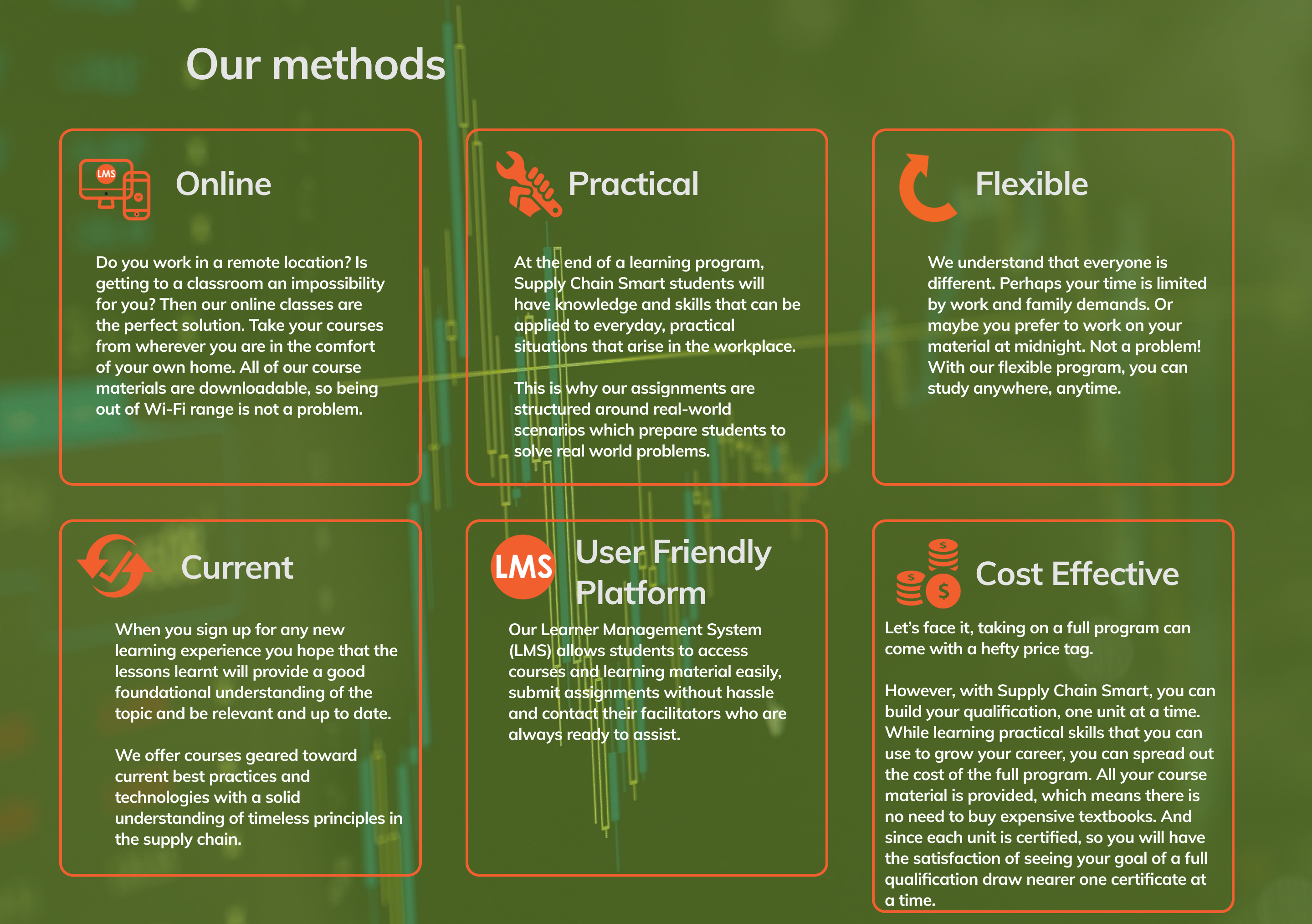 Our People
Our instructors and facilitators have worked in the supply chain industry for many years. They know what they're doing, they love what they do and they have a passion for people.
READY TO TAKE THAT NEXT STEP?
Get started with one of our most popular units below.